Staff Insight: Trade Show Design Tips
PRO Expo Exhibits is proud to bring you 'Staff Insights', where our team members rotate pieces on all thing tradeshows, exhibits, and design.
---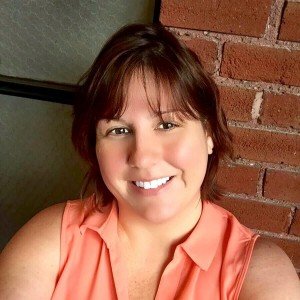 Ever since I was a little girl, I have always wanted to work in the design industry.  From a young age I was busy coloring, entering drawing contests or building with Lincoln Logs and Legos.  I always thought I wanted to be an architect or interior designer; that's what I even went to school for.  It wasn't until I fell into a position as an exhibit designer that I realized how much I loved it.  Not only is it a fast paced and ever changing industry that keeps me on my toes, I get to work on attention-grabbing trade show booth designs for some one of kind amazing clients!
While it's fun to design these unique one of kind experiences, a few clear goals and basic elements about the booth design should be considered before designing in order to get the right display that will fit your company's needs like a glove, no matter what size exhibit space you have.
You might have heard the phrase before "form follows function".  Form follows function is a principle associated with modernist architecture and industrial design in the 20th century. The principle is that the shape of a building or object should be primarily based upon its intended function or purpose.  I believe this principle is so important and true in exhibit design.  One must decide how they want the booth to function & showcase in order to create an exhibit that works and looks the most aesthetically pleasing.
Some questions to ask before you begin exhibit design are:
What types of products/services will be shown to visitors?
How would you like to showcase your product?
What image should the exhibit convey?
What are the key messages you want to communicate on the convention floor?
What do you want people to think, feel, and do as a result of interacting with your company?
Where is the "hot corner" of your exhibit?
Do you want them to enter at a specific point?
Do you need demonstration stations or a stage for a presentation?
Do you want causal seating area(s) or private conference room(s) to have extended conversations?
Are visitors going to visit multiple sites within the space or only one?
What are your storage needs
What design elements do you think will best portray our brand identity in the way you desire?
You can design around these physical needs and ideal traffic flow since it doesn't matter how beautiful your exhibit is if it doesn't function properly.
 Graphics
You have three to five seconds to make an impression in your booth space. Your exhibit is a chance to make a strong brand statement while prequalifying and educating visitors.  Full-sized, colorful, and clean graphics that cover your entire display will be eye-catching, make your display stand out, and strongly communicate who you are and what your business does.  Don't go crazy on small characters or advanced story-telling, you still want people to stop by and talk to you, not stay on the side reading a novel.  Invest in great trade show graphics or hire a knowledgeable graphic designer to make your message go beyond words.  A booth with a clear brand and message makes a huge difference. Not only you will have more people stopping by, but they will also remember you in the long run, and will even recommend you more to other attendees.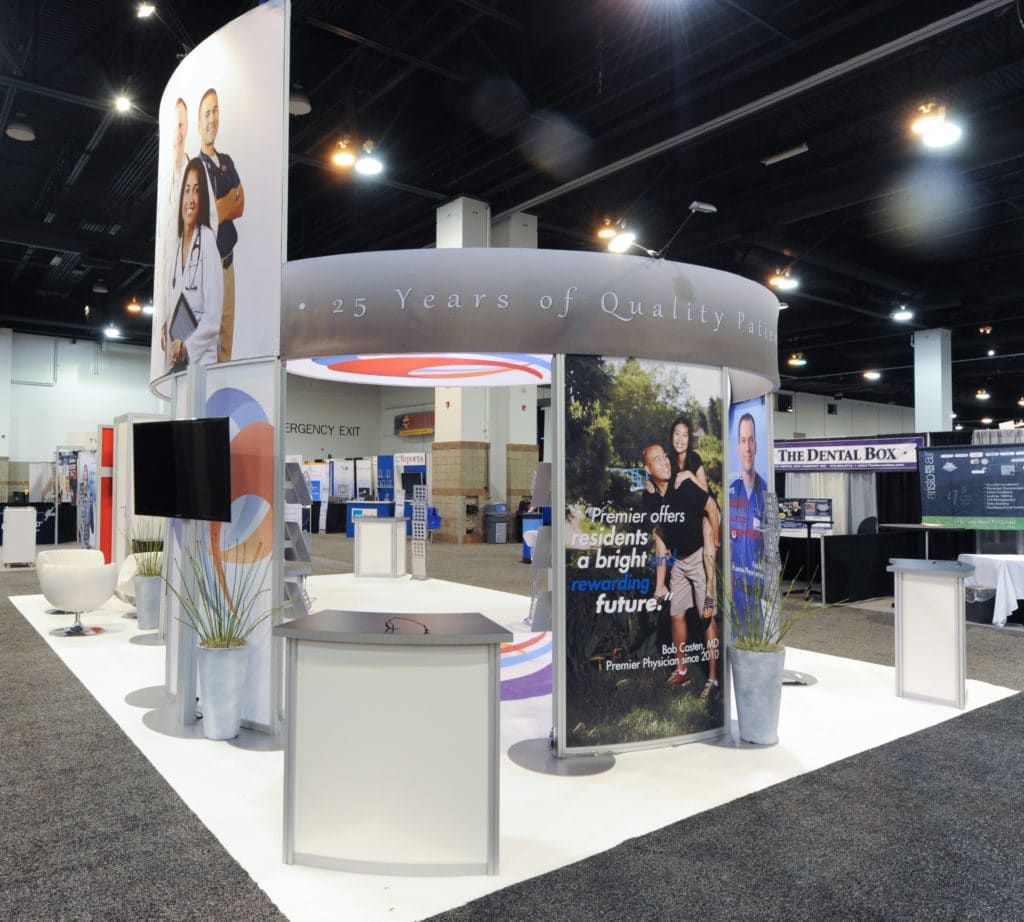 Lighting
Light attracts attention and can significantly increase the booth display's appeal. Using proper lighting, allows visitors to focus on the message that is trying be to convey.  It also adds depth to the exhibit space by illuminating the back walls, side walls, and shadowed areas. The right lighting can even affect a person's mood!
Technology and Interactivity
Today's constantly evolving technology allows businesses to communicate with their customers at multiple levels. Videos and interactive displays can tell your story or demonstrate testimonials, but the use of technology should mainly be a prompt for conversation.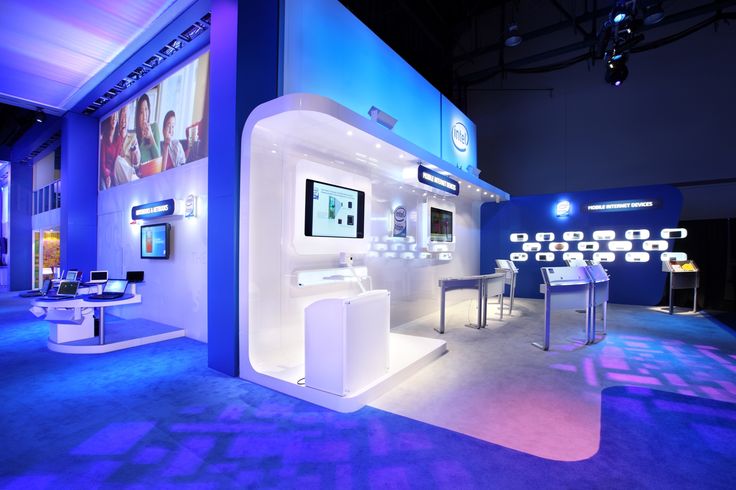 Products
You might think it makes sense to focus only on your product and not lose time embellishing a temporary booth. Your product will speak for itself and people attending the event are here because they want to discover exposed products. Unfortunately, it's just not true. Whether displaying your products out for everyone to see, touch and feel or if your product is more technology based and is done with computers, iPads or monitors…Your product is the heart of your booth!
Designing Pragmatically
We want to design an exhibit that not only meets your marketing goals, but your financial and logistical needs as well.  This may have us considering booth rental or the possibility of a used display (depending on your budget). We are always looking on ways we can spend your budget wisely and get the most out of it.
Every company's exhibit needs are different, make sure that the exhibition design that you decide on will best portray your company in the ways that you want it perceived.  Asking the right questions at the beginning of the design process will ensure a successful exhibit and event!
---