Getting to know PRO Expo – Part 2 with Jaliece Rivers
Get to know team…
Meet one of PRO Expo's latest team member, Jaliece Rivers, our featured employee this month. Jaliece is taking the time to learn the ropes of the trade show industry. Her job as Account Manager is to make our client's life easier from the discovery meeting to the show floor and beyond. She will be in search of the perfect exhibit for each company while making sure to provide excellent service along the way. Check out what makes Jaliece unique to PRO Expo Exhibits.
Explain your job in a nutshell.
I work with existing clients to make sure that they have the tools necessary for a successful trade show. This includes reviewing the logistics of the show and its deadlines, determining the client's needs for the show, and ordering on-site services for the booth.
What are your passions/hobbies outside of work?
I love crafting! I'm always finding something to create to fit my style, whether that's making a custom shirt for myself or a blanket for a friend. Another passion I have is writing. I've been writing short stories since I was 12, and decided that I wanted to take it seriously and learn different types of writing styles while in college. I've dabbled in writing a series of micro-fiction stories and wrote my first full length play a couple of years ago.
I also enjoy playing board games and video games whenever I have time. I'm also a proud member of Sigma Gamma Rho Sorority, Incorporated.
How did you get into the trade show business?
I graduated from college in 2021 with a degree in marketing. I knew I didn't want to go the "traditional" route of being in a marketing-centric role, so I looked into project assistant positions. I joined the PRO Expo team and everyone helped me understand the trade show business in depth!
Favorite Color?
If you were to ask me that question 10 years ago I would've proudly said purple. Nowadays I gravitate more towards pastel-like colors – greens and blues to be more specific. I like the calmness that pastels give off, since my life can get pretty hectic, but purple will always hold a special place in my heart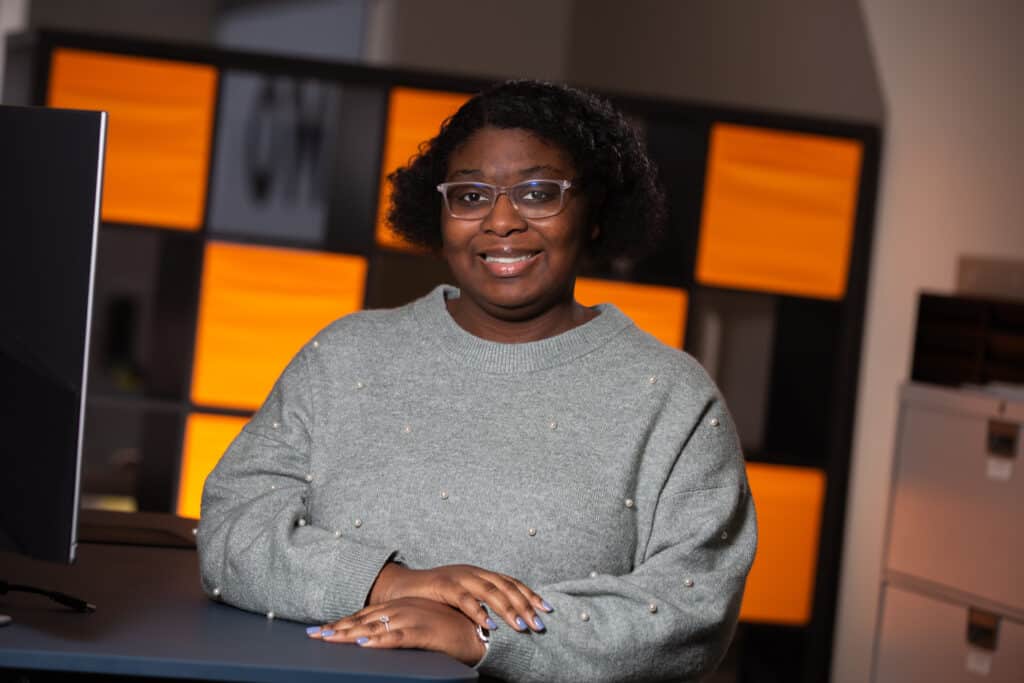 Favorite Books?
I don't have a favorite book or book genre per se; I gravitate more towards tropes: "enemies/friends to lovers" and "slow burn" are a few of my favorites, so I think as long as a story has a good plot I'm open to reading any genre!
Favorite TV/ Movies?
The Degrassi franchise is hands down my all-time favorite TV series; I really enjoy watching teen dramas: think Beverly Hills 90210 and Euphoria to name a couple. I also enjoy reality TV like Big Brother and Love Island, basically something that can keep me on my toes and I have to wait until the next episode.
I don't watch a lot of movies since I prefer TV shows anyway, but a couple of my favorites are Matilda and My Girl. I think I love these two so much because the way I was introduced to both of these movies is a core memory for me.
Favorite Musicians or Bands?
If you were to take a look at my Spotify wrapped in the last 5 years , you would probably think I'm a huge Ariana Grande fan. That is true. However, I also listen to a lot of Hip-Hop/RnB/Pop songs as well. I mostly listen to Silk Sonic, FLO, and Summer Walker to name a few artists.
What is your greatest strength?
My greatest strength would have to be how much of a "go-getter" I am. If I see a problem, I'm always determined to get it solved as soon as possible.
What is your biggest weakness?
Sometimes I get too caught up in the details of a project. I would spend so much time finalizing one task before I go onto the next that I forget that the two tasks can be worked on simultaneously.
What words of wisdom or advice would you share with any trade show professional starting out?
It is okay to ask for help. Sometimes you won't know the answer to everything, and that's ok.
Favorite Social Media Platform?
I would probably say Twitter. I mainly love the togetherness that I see (at least from my perspective) when something major happens in the news or if there's a episode of a new TV show and everyone live tweets their reactions.
What job/career would you want if you weren't in the trade show industry?
I would love to be an event planner. In a few ways I think being in the trade show industry and managing clients and event planning are similar, but I would want to take that to the next level and plan weddings and social events as well.
Mantra or Saying you live by?
"Things are always working out for me."
I heard that quote in a YouTube video and it has stuck with me since. I often forget that change is inevitable, but the change was brought onto me for a reason; I may not see it now but I will down the road, and it's best not to dwell on why that change occurred.
---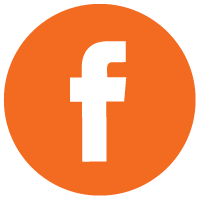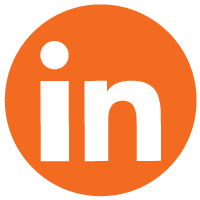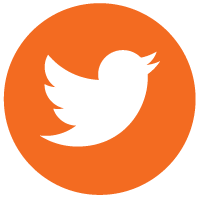 Check us out and become friends!