Trade Show Hacks & Tips For Smaller Shows
Try these trade show hacks for your next exhibit!
---
Trade show hacks exist to serve the brand. Whether dealing with a smaller budget or a last minute catastrophe, trade show booths can be a challenge. The amount of time, planning, and costs involved lead many to ponder if the opportunity is worthwhile. Fortunately there are several things you can do to manage your cost (or disaster) at the last minute, ensuring proactive booth success.
Small trade shows in particular can often be beneficial for new markets or brands. They offer a more relaxed environment with a smaller, more specific attendee base. While they allow a more intimate setting to focus on lead generation, disaster can still strike within your budget, shipping, or during showtime. To avoid these pitfalls, check out this latest list of five easy trade show hacks and tips: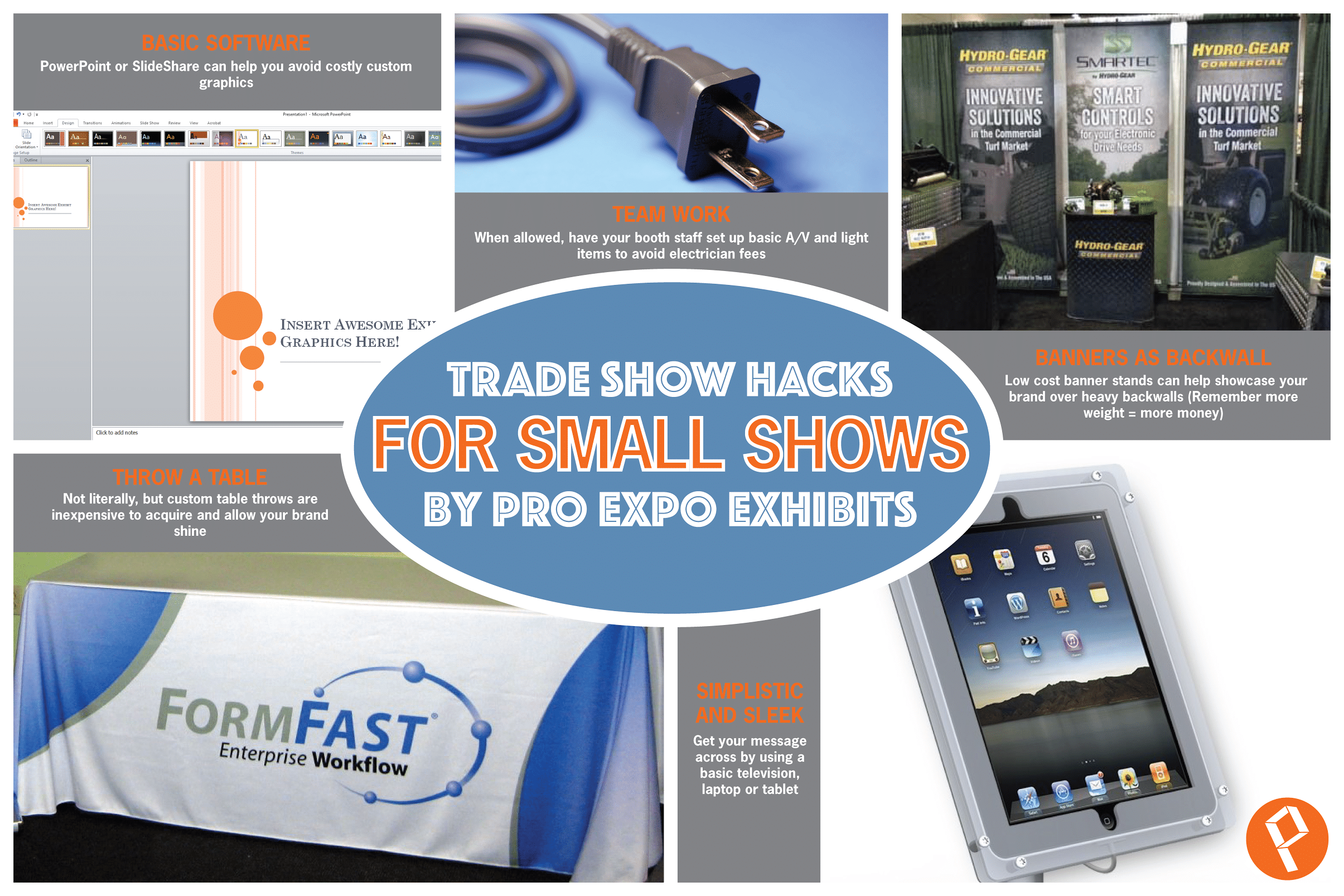 Hacking Vs. Desperate
While 'hacking' your exhibit may bring some stellar results, it's important to remain aware of what your budget can reliably pull off. Not every hack is created equal.
Unfortunately, a fine line exists between effective hacks and looking unprofessional. While it may seem like a good idea to have your company at the big trade show, skimping too much will only end up reflecting worse on the brand than skipping the show entirely. (Are you using binder clips as a wire management solution- That's a big NO!) At that stage, it may be time to reevaluate your marketing efforts beyond the trade show and utilize other mediums for your sales and promotional goals. A reputable exhibit house can help you develop a trade show marketing program to suite your needs and budget. The proper partner will also be able to grow with you as your budget and needs increase at a later time.
---