Have you ever been on the trade show floor and suddenly realized how nice it would be to have a certain item with you?  Having a well-stocked trade show supply kit on hand when you exhibit can be as crucial to your trade show success as a well-designed display.  Thoughtful preparation of a trade show kit before the show is a great way to help avoid any mishaps.  It also aids in providing damage control when issues do arise.
During your show, the team's focus should always be on seeking new customers and meeting with existing clients, not scrambling to find cleaning supplies, cords and other materials if you suddenly run out or break down.
This kit can contain some or all of the following items:
Size of kit depends on your booth & needs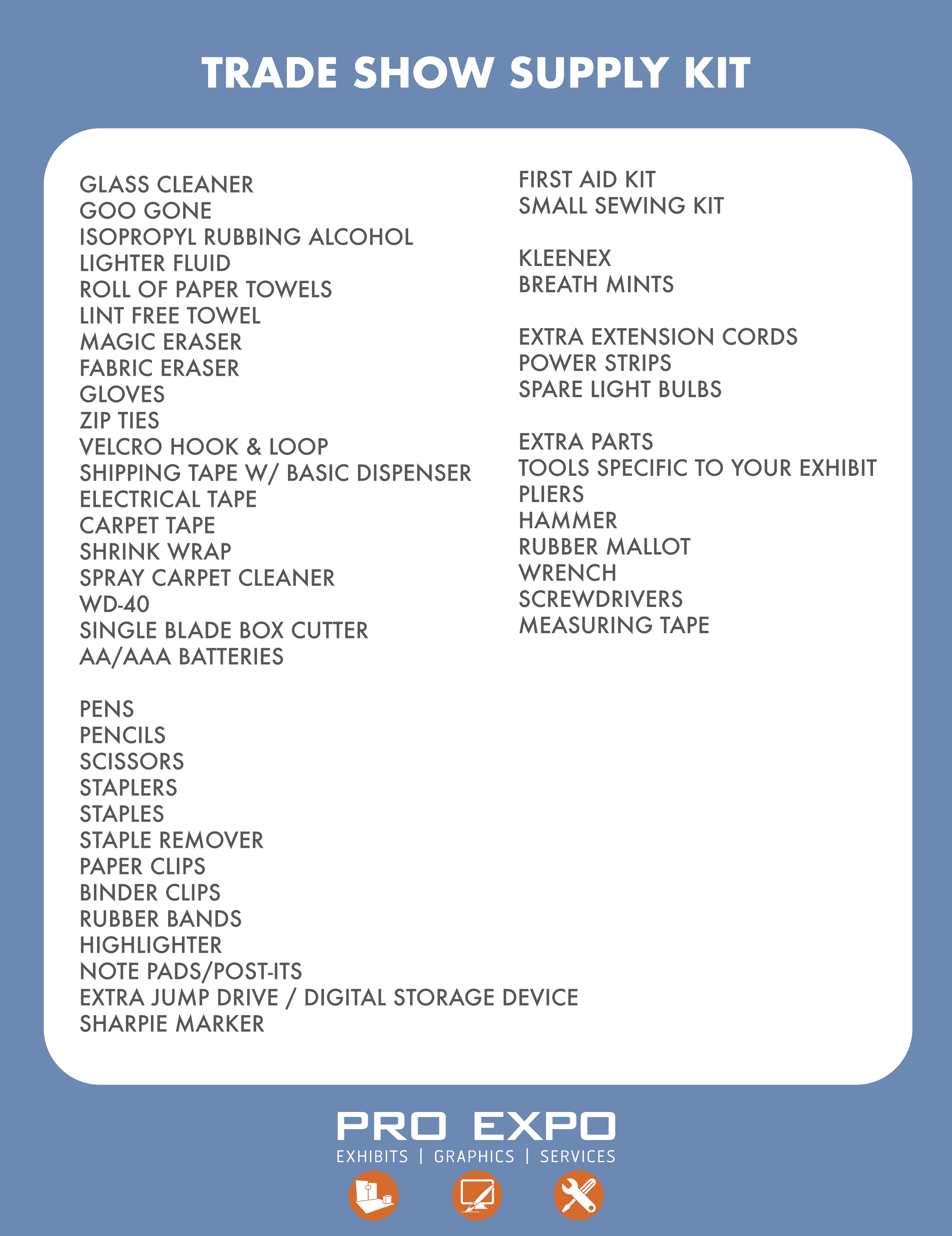 The best thing about these kits is that they are reusable.  Once created, all you need to do is maintain it.  Simply refill and replace items as inventory gets low.  The size of your kit is important.  A smaller sized exhibit will need less compared to a larger booth.
We here at PRO Expo Exhibits, like to include a cleaning kit with each T.E.A.M. client's booth that ships out.  We also offer an office supply kit that can be customized for any of our clients.  If you don't have a company that supplies them for you, why not start creating your kit today!
Article Written by Krista Kaegbein, Creative Director at PRO Expo Exhibits
---