Shipping Nightmares And Trade Show Programs
---
Shipping nightmares can bring many challenges for your trade show program.
Encountering shipping nightmares are a common occurrence with events. You have just finished spending hundreds of hours on the perfect trade show exhibit for your company's event. No stone has been left  as 'Day Zero' approaches – just weeks away. It is at this critical point where many must decide how to transport the exhibit from point A to point B. Whether it is across the country, or just down the road the impact shipping plays on show budgets and stress levels has become unparalleled. Consider these following tips on trade show shipping and logistics.
Booth size plays a strong role in the decisions to be made. Grand exhibits mean more items to ship, a larger budget, and a process that can be highly uncontrollable once the shipment hits the road. Many factors such as truck mechanics, weather, and labor strikes can all change your final delivery times without being covered by the freight company. The price of shipping also varies from location to location, and can change at a moment's notice.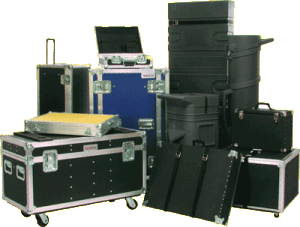 While some last minute problems are unavoidable, there are ways you can protect your exhibit in these uncharted waters! Remember to always keep an accurate B.O.L., also known as a Bill of Lading. This form will have all necessary information needed for your booth. This includes show name, exhibitor name, booth number, service contractor, the number of pieces, weight per piece and total weight, the payer and the target move-in date.
Even on the road, communication is crucial. Make sure to tightly package every piece needed while labeling the outside packaging accordingly. No piece should go without a label. Also if possible, try shipping your exhibit in advance. While this cannot always be reality, the sooner your freight arrives safe and sound the better. Last but not least, always know your general services contractor name and on-site representative! These will be your face-to-face contact that contributes to your exhibits final outcome.
Remember that half the battle is arriving. The benefits of a trade show experience outweigh the struggles, and with proper planning you can worry less about shipping nightmares and more on a successful execution. Stay tuned next week as we flip the switch to post show management!
---
Outside of trade show design and consulting, PRO Expo Exhibits also offers a host of industry leading services through our T.E.A.M (Total, Exhibit, Asset, Management) initiative. From shipping and logistics, to asset management and refurbishment, PRO Expo T.E.A.M. has you covered from beginning to end. Find out how we can help your trade show program at proexpoteam.com
---