Getting to know PRO Expo – Part 2 with Ted Twenter
Last month we shared with you the ins and outs of PRO Expo and our staff.  We enjoyed putting it together so much that we thought it might be fun for you to get to know our staff further.  What a better way to do so than with a few interview questions!  Each individual at PRO Expo is unique in their own way and offer something special to this close knit company.
Let's get to know the team…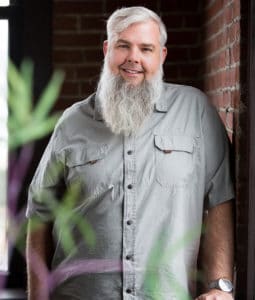 This month we feature Ted Twenter.  If you ever ask Ted what he does, he is more than likely to respond, "I sweep the floors." Truth be told though, Ted is actually our fearless leader and the mastermind of PRO Expo Exhibits.  Below is what the big guy had to say when asked.
What are your passions/hobbies outside of work? 
Family, friends and music.  I work hard and smart so that I can enjoy the things that I love most – Family.  Friends. Music.
 How did you get into the trade show business?
I was a map maker, Cartographer, who interviewed for a position in the large format graphics industry.  The rest is history.
Favorite Color?
Blues/Greens – mostly the colors of nature and always cool & calming.
Favorite Books?
The Godfather.  It was the first book I read cover to cover without putting it down.
Favorite TV/ Movies?
October Sky, the movie.  True story of four boy's dreams of building the "perceived" impossible.
Favorite Musicians or Bands?
Widespread Panic.  Why you ask?  Just give it a listen – Either you'll get it or you won't!
What is your greatest strength? 
I'm a long term goal setter that stays the course with focus.
What is your biggest weakness?
I like to please people, so sometimes I'm a pushover.
What words of wisdom or advice would you share with any trade show professional starting out?
You don't know what you don't know, so don't act as if you do!  The only way to understand this industry is to live it.
Favorite Social Media Platform?
Instagram – more photos / less words!   It's also the most visually appealing and least opinionated.
What job/career would you want if you weren't in the trade show industry?
Lighting Designer
Mantra or Saying you live by?
Be the best, not #2 or #3.  Do it in a niche market.  Focus on your client's success, NOT the bottom line.  If you do this, you'll enjoy what you do and make a good living!
---